AD Locksmith 24/7 Los Angeles, CA
(818) 912-4479
AD Locksmith Los Angeles, CA
(818) 912-4479
AD Locksmith 24/7 - Los Angeles, CA
Locksmith Los Angeles is an excellent service for your home, car, or building security installation and repair. You know that the security of your life is paramount, so don't miss the opportunity to get your service done by the AD Locksmith 24/7 company today. We provide excellent locksmith services in Los Angeles.
Locksmith Los Angeles Service
AD Locksmith 24/7 provides excellent service in Los Angeles, CA. Our lock and key Los Angeles service is the best and comes with a juicy service rate package. Our expert Los Angeles service consists of car locksmith service, which is geared toward satisfying our car owners; residential service for residential suites and apartments in the city; commercial lock and key service for hotels, supermarkets, and commercial buildings in the city; and our 24 hour locksmith service is available around the clock to meet the needs of the citizens of Los Angeles, CA. All our services are geared toward providing 100% customer satisfaction. You can trust us for any installation, repair, or replacement operation you need to be carried out on your home, car, or building. Feel free to call our customer care line any hour of the day. We will be available for you. Let's get right into the delightful services and offers we have for you. Come along with us.
Our Professional Car Locksmith Service
Car locksmith services are very important these days because everyone now has or needs a ride to take him or her anywhere and anytime. Cars can develop faults, and even smart cars or electric cars need to be safe and secure so that you can maximally enjoy them. If you have a car break down anywhere on the road, you need an urgent fix for this fault so as not to be standard. This is where we come into place. In Los Angeles, our professional car lock and key services have always been a testimony for motorists and vehicle owners in the city. We have a swift response service that gets to your location within a few minutes upon request for our service. Don't miss out. Contact our locksmith Los Angeles service to enjoy.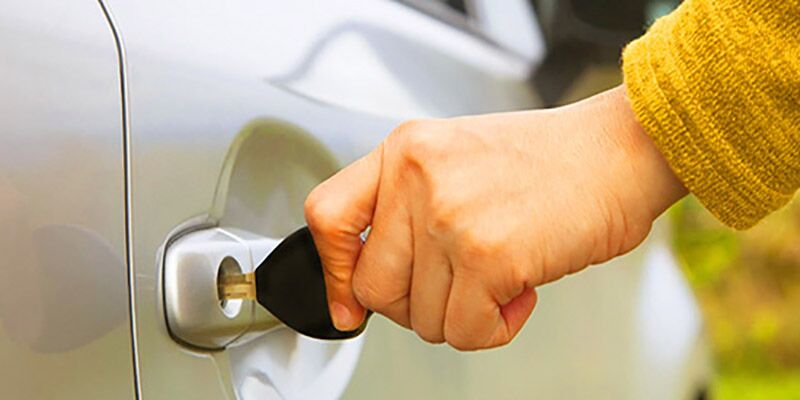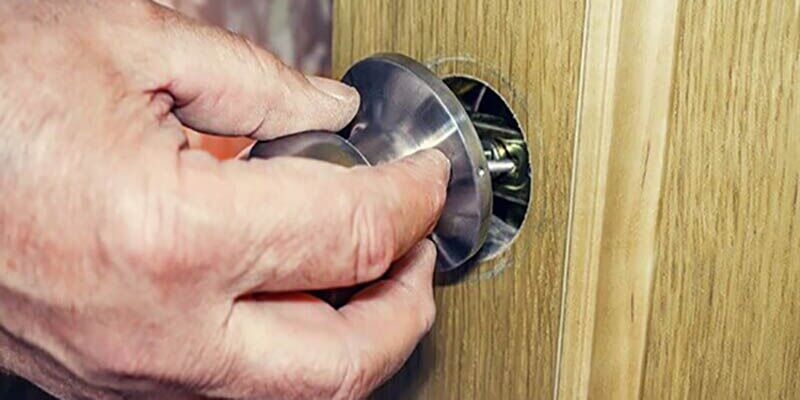 Locksmith Residential Service You Can Trust
Reliability is about trustworthiness and service records. Our home needs to be protected every day from theft, robbery, banditry, or terrorism. The security, padlock, or door installed is a key deterrent to how well a residential home is secured. Without gainsaying, the need for a reliable locksmith residential service is important. Our years of experience and excellent service record do speak of our reliable service. We are professionals at giving your home the best security and lock gadgets it needs. In this city, you can get our lock and key residential service on any street and any time of the day. Our locksmith Los Angeles service is available for you. You just name it. Be it installing a door lock, combination, repair, rekey, or upgrade, we have got you covered.
Commercial Locksmith - High-Quality Security Services
Securing the assets in the building is the first priority of the building's manager. Assets can be goods for supermarkets, people, hotels, money, and valuables for banks, or raw materials and finished goods for industries and companies that need to be secure. Part of the security installation for commercial buildings is the door locks. Quality door locks need to be properly installed by a professional company. AD Locksmith 24/7 provides premium commercial lock and key services for business buildings. Our commercial lock and keyLos Angeles service is known for its premium grade 1 lock installation and repair services. Do not hesitate to reach out to us today.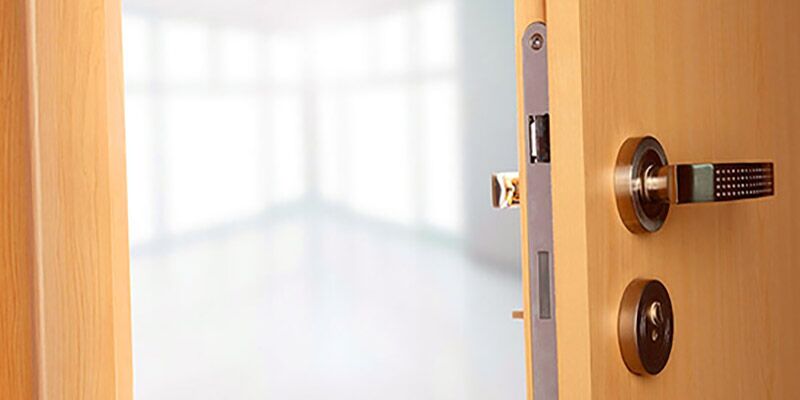 Joshua Crawford
43 Reviews
AD Locksmith responded right away on a Sunday evening. He was professional and prepared with the right tools and was in & out in minutes. Thank you!

Vicky Jordan
13 Reviews
I am so glad I called AD Locksmith when my car keys broke! They were able to replace the key within hours without any trouble. The technician had a great attitude and was very knowledgeable about what he was doing. I would recommend this company to anyone who needs their car keys replaced!

Raine Holub
281 Reviews
Super-friendly team. They went above and beyond to help me out after I lost my keys. Highly recommend.

Lyle Hagans
42 Reviews
Ben came out ASAP - and was not only friendly but got the job done fast. Will definitely use next time I need a locksmith.

Roy Phillips
12 Reviews
Best service Adi come over open our office and make us anew key in less then 45 min Ty very much
Media Exposure of AD Locksmith 24/7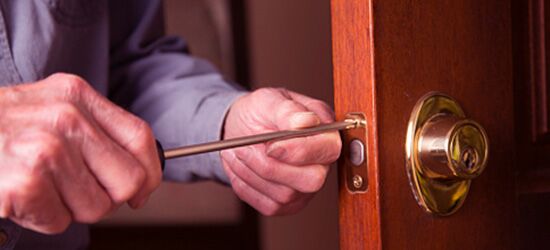 24 hour locksmith-Around The Clock Service
Quick response and available service are tied to a functional 24 hour locksmith service. Without a functioning "around the clock" service, it will be difficult to respond to the needs of clients. With over 4.7 star ratings, our 24 hour service is the best in Los Angeles. We have designed our work hours to capture all the needs of our clients at any time of the day. If you need our locksmith Los Angeles service at any moment, all you need to do is dial our hotline. Be rest assured today that you will surely get a technician at any time of the day in the city.
Reaching out to our service is the easiest of all. Our lines are available 24 hours a day for you to call in. If you own a smartphone, just search for the keyword "locksmith Los Angeles service" and our company will pop up. You can just click on our page. Our page has our contact information.
Locksmith Los Angeles- The Most Reliable One Around!
Are you waiting for a reliable locksmith Los Angeles, CA, services? Then, it has over now because we are here! We are known for providing outstanding services and have years of experience. It made us distinguished in this business! We can help you by offering a wider range of services; installation of locks, repair, and upgradation of locks. AD Locksmith 24/7 has capabilities and technical know-how to deal with your concerns related to your security. Our team of certified technicians have all the latest tools and technology. Don't bother about contacting us or not even need to have a look at your watch. Just dial us. We are available around the clock.
Lockout Los Angeles - A Suitable Solution!
You may face a peculiar situation anywhere. But all these situations are molder than being lockout of a home, office, or vehicle. It becomes even more panic when your loved ones, pets, or valuable documents are inside. To deal with these queries, you must have a locksmith like lockout Los Angeles on your contact list. Just dial us. We would definitely serve your purpose by providing outstanding quality. No matter at which time and day you get lockout. You have the liberty to contact us without bothering about these parameters. AD Locksmith 24/7 in Los Angeles, CA, has very professional locksmiths with the latest tools to resolve your issue at any time. We believe in preparedness at any time on any day!
Mobile Locksmith Los Angeles- Find The Best On!
Are you looking for quick locksmith services in Los Angeles? Then you are on the right way to have the services of a mobile locksmith Los Angeles. We are providing quality services at AD Locksmith 24/7. Our mobile vans are fully equipped with modern technology and gadgets to help you. Furthermore, we can help you by offering top services, including lock installation, replacement, repair, and maintenance. Our company has a habit of responding fast than anyone else. The availability of our services and technicians in Los Angeles, CA, around the clock has made us the best quality provider in the business. To get our services and to see quickness, call us or send a message!
Locksmith in Los Angeles, CA- What Can We Deliver To You!
We are offering outstanding locksmith in Los Angeles, CA. We believe in our technicians and capabilities at AD Locksmith 24/7. You have to hire the services of a locksmith for the installation of a new lock and its repair and maintenance. Installation of advanced locks at home or office makes them more attractive and safer. We have a team made of certified technicians to serve the customers, and these are our core competencies. We can administer all the concerns of customers for better security engagements. Our company gives priority to our customers!
Vehicle Lockout- The Most Reliable One!
Vehicle lockout has been serving excellently since long at AD Locksmith 24/7. We are a team of the most reliable experts! In addition to it, our team is fully equipped with the latest tools and technology used for providing security arrangements. Suppose you have to go to the office in an emergency but unfortunately get lockout of your vehicle. You don't need to bother about that as we have made ourselves available for our customers for 24 hours regardless of the day. You just have to call us. We would be there within no time to get you out of this panic situation. To ensure quality services in Los Angeles, CA. Always trust us. We do not comprise quality.
Copy Vehicle Key - A Locksmith That Does The Job As Expertly!
Before now, people would usually run to their dealership to go copy vehicle keys. Some people are still unaware that a locksmith can do that at an even more affordable price and, of course, the same quality. You don't even have to wait days to get your duplicated key. AD Locksmith 24/7 offers these services, and we are sure we can handle any type of car key. With our locksmith in Los Angeles, CA, at the helm of things, you will be glad you came to us instead. Don't think twice, call us now!
New Key Fob - Replacement And Programming Experts
Losing your car key or damage to the fob means you have to get a new key fob. And not just getting a new one, it also has to be reprogrammed. This is when you can truly use the key to your car. At AD Locksmith 24/7, your auto locksmith Angeles, CA, needs have surely got taken care of. It doesn't matter the type of car's brand or model you drive, and there is nothing too big or small for us to handle. So, do you need new keys? Give us a call now!
Building Lockout - Superior & Fast Solution
Are you currently in an unfortunate situation, such as a building lockout? You had no idea that your keys were still inside before you shut the door. Don't worry. AD Locksmith 24/7 has got it all under control. It doesn't matter what type of lock you've got installed; our locksmith Los Angeles, CA, can handle it. We have top experts who are residential locks and key specialists. So, you simply have to make a call to us. We will be there as soon as possible. Our services are also available 24/7, so make that call!
Install Hardware - Whatever You Need!
Sometimes there can be issues with a door lock that only affect certain components of the system. In a case like that, one would have to find a replacement for it. Usually, it can be sorted without having to install hardware, but it can also be beyond repair. For a solution like this, you need the expert attention of a locksmith Los Angeles, CA. He/she will be able to identify those components or hardware that need replacement or repair. AD Locksmith 24/7 is definitely your go-to locksmith company in the city. Give us a call!
Repair Hardware - Best Repairman You'll Find!
Locks are essentially pieces of hardware put together to serve a single purpose: to maintain security. However, some of this hardware can go bad over time and may need repair or replacement. As such, it may be required that you call a locksmith Los Angeles, CA, to repair hardware. Attempting a repair yourself may not yield the result you expected. So, why don't you reach out to AD Locksmith 24/7? We are sure we can handle anything you have for us. Besides, our company is the preferred choice amongst the people of the city. Contact us now!
AD Locksmith 24/7 - Articles
Locksmith Los Angeles - FAQ