AD Locksmith 24/7 Los Angeles, CA
(818) 912-4479
AD Locksmith Los Angeles, CA
(818) 912-4479
Commercial Locksmith - Know What It Entails
Commercial locksmith services are needed for the installation of high-security locks on business buildings for the protection of goods, properties, and assets. The protection of business properties is very crucial for its sustainability. Contact AD Locksmith 24/7 today to book your commercial lockout service.
Commercial Locksmith Service
Businesses are in need of locksmith services for the installation of security gadgets like locks, smart systems, alarm systems, master key systems, etc. Technician companies are required by industries and businesses to provide a complete security installation in their building. This is where AD Locksmith 24/7 company comes into play. We provide commercial technician services for businesses in Los Angeles, CA. Our expert technician service makes every preparation by studying the structure of the building before installing the required security gadgets to protect the building. Our commercial lockout service includes security lock installation, key maker and combination lock service for master key systems, and keypad door lock installation in all rooms throughout the building. We are available 24 hours a day for your building security needs anywhere in this city. Our lockout service is budget-friendly and affordable. Contact us by dialing our phone number and let's have a good business deal.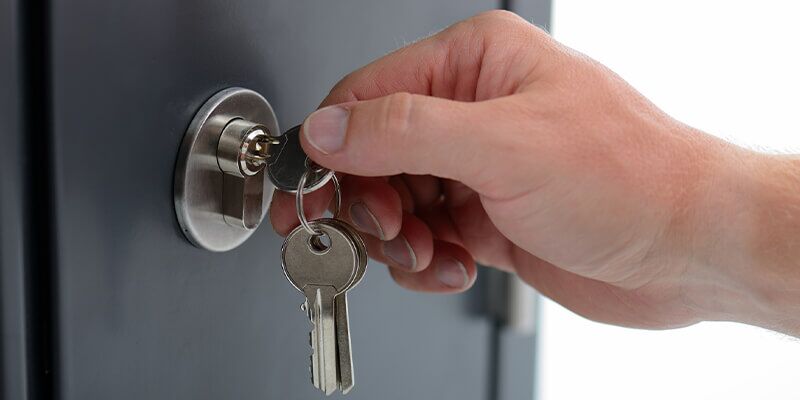 Install Your Deadbolt Lock Right Away!
One of the most important locks used by a technician company in every building is the deadbolt lock. It's been one of the successful locks for ages, and it's very difficult to break its lock code. Our deadbolt lock installation service is available for banks, manufacturing companies, and industrial sites. Upon request for this service, we will suggest which lock you want to choose for your building. We also provide repair services for business takeovers, but we strongly advise that you replace the existing locks because it can jeopardize the security of the business. Do not hesitate to reach out to us for your commercial locksmith installation and repair services.
High-Precision Cut Key Maker Service
Our key maker service provides high-precision cuts for security locks. You need to have extra keys for your locks in case of emergencies. Unfortunately, the keys that come with the locks purchased are usually not enough for commercial buildings. That is why we advise our business partners to create more keys for their locks. We also provide key maker service for smart security systems as part of our commercial locksmith service by creating new series of lock passwords for their personnel. With our security key service, we can help you duplicate, create, and repair your keys. This service also applies if you need a master key system.
Combination Lock Service: Create Your Centralized Security System
A centralized security system is very important for parastatals. Part of their management system is to have ahead of security or a site manager, who must have access to all rooms in the building or site. This is where our lock service helps commercial establishments. Our combination lock service provides a master key system for most locks in the building so that some key personnel is able to access them. It creates room for tight security and ensures that the head of security knows what is going on in the building. In case of emergencies like fire accidents, the security personnel is able to override the security system with the help of a combination lock service. You can get this done for your building today through our commercial service. Dial us right away for your installation now.
Keypad Door Lock-High Quality And Affordable Service
Installing door locks in every office in your organization can be a bit costly, and I know you want to want to cut its cost. Knowing this, we have provided a discount offer for every business building that wants to install a door lock. We can help you reduce your costs by getting all your office keypad door locks installed. Keypad door locks are very important for your building's security and can create privacy for personnel in the office. To get this offer, all you need to do is to phone us or visit. We will discuss the modalities of our discount offer, and we can strike a deal. Feel free to contact us for this commercial offer today.
More Bonuses for Commercial Buildings in Los Angeles, CA
Commercial buildings in this city can benefit from our locksmith Los Angeles service by contracting their security installation and repair services. Currently, we handle smart security systems installations and operations for several 5-star hotels and business buildings in California. You can contact our nearest locksmith to me outpost to get in touch with our company.
Commercial Locksmith Services
Commercial Locksmith - FAQ